In the summer of 2021 God led the pastoral leadership of Metro Praise International church to join with other leaders from around the U.S. to form what is now known as Legacy Ministry College; LMC. The mission of this unique school is to be a tuition free Bible College that is making disciples of the nations with academic excellence and Holy Ghost power!

LMC's classes are taught live online with qualified professors, with the intent to have students apply what they learn in their local churches. As we work hard towards being accredited with the U.S. Board of Education we commit to keeping the school tuition free and on-fire!

Currently, we offer one degree, a Bachelor of Arts in Biblical Studies. This 120 credit hour degree includes 30 hours of general education; along with 90 hours of theologically grounded ministry courses. The school operates on a trimester schedule (three semesters per year) and allows a student to graduate in three years.
Apply today and join what God is doing in this generation!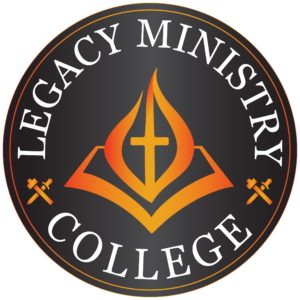 – LMC's EMBLEM –
(1) The Cross of Jesus Christ is at the center of all we do,
(2) The Word of God is our foundation, and
(3) The Fire from the Holy Spirit is our source of power. 

(4) The Hammer is to build the Kingdom of God
and (5) The Sword is to fight the devil;
both are united together so that our students
can leave a legacy for Jesus.